ICYMI on theStream.tv
---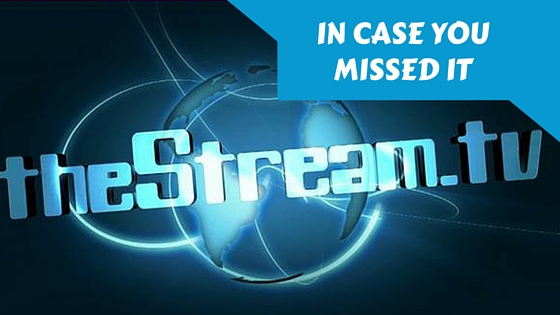 Get ready for tonight's eviction on Big Brother by watching last weeks' recap with Jason Roy, a Big Brother house guest from this season! Make sure to head to theStream.tv tomorrow at 11am for the Big Brother after show.

Did you see Kristen Nedopak on Comics n' Cocktails? She is the creator of the Geekie awards! She sat down with Anastasia and Nathan to talk about all things comic-books and superheroes. Watch here:
Are you a huge fan of Carrie Underwood, Blake Shelton or Miranda Lambert? Then you should check out our brand new show called Country Crossover! This brand new show is hosted by Heather Gardner and Kristen Strange who are both beyond obsessed with country music. Watch the trailer below:

Geek 360 Report was all about superhero sidekicks, because just as our host, Tommy Bechtold, says "who doesn't love a good sidekick!?" Watch the episode below:

...