King of the Nerds – Who Will Win?
---
King of the Nerds LIVE – JAN 23 11PM ET by thestreamtv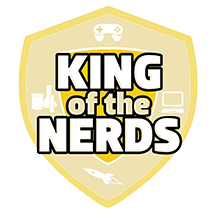 King of the NerdsHosted by two of the stars of the movie blockbuster Revenge of the Nerds, Robert Carradine and Curtis Armstrong, King of the Nerds invites competitors to face challenges that test their intellect, ingenuity, skills and pop-culture prowess. The nerds compete as teams before moving on to individual challenges, all with the goal of being named the quintessential master of all things nerdy.
...