VxG Qualifier Tournament Series – Paradigm vs. Link; AndyOCR vs. HAZ.Sabre : Cross Counter LIVE (#312)
---
The Cross Counter Video X Games Qualifier Tournament Series continues tonight! After the community's strongest fighters came into the Cross Counter studios to earn a trip to the beach, only eight remain standing. Each week, we will feature one match from the UMvC3 bracket and one match from the SFxT bracket. Everything will be done in long sets, so there will be no getting scrubbed out or random wins.
Ultimate Marvel vs. Capcom 3
Paradigm vs. Link
Paradigm has been playing since the old-school Street Fighter II on Sega Genesis and owns one of the few VxG Qualifier wins over EG.Floe. He goes up against Link, a player known for his prowess in 3D-fighters but who also knows how to throw it down in Capcom games.
Match Preview: bit.ly/ZIDN6Q
Street Fighter x Tekken (2013)
AndyOCR vs. HAZ.Sabre
Haz.Sabre dates back past Street Fighter II – all the way to Yie Ar Kung-Fu. One of the true OG's of fighting games leaves Arizona for a tournament outside of Evolution for the first time in two years to take on AndyOCR.
Match Preview : bit.ly/ZGMqlv
—
SUBSCRIBE TO OUR WEEKLY NEWSLETTER:
http://eepurl.com/qYm5b
CROSS COUNTER PRODUCTS AND GEAR:
http://store.crosscounter.tv
THE VIDEO X GAMES in ST. MAARTEN:
http://thevideoxgames.com
FOLLOW US ON FACEBOOK AND TWITTER:
http://facebook.com/crosscounter
http://twitter.com/crosscountertv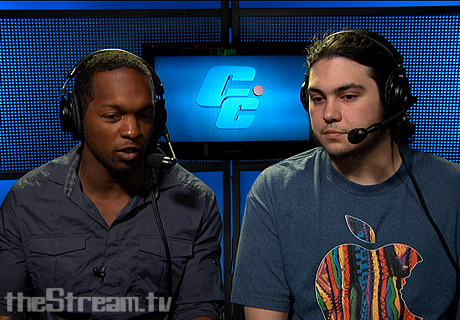 ...