We're Looking for a Few Good Writers!
---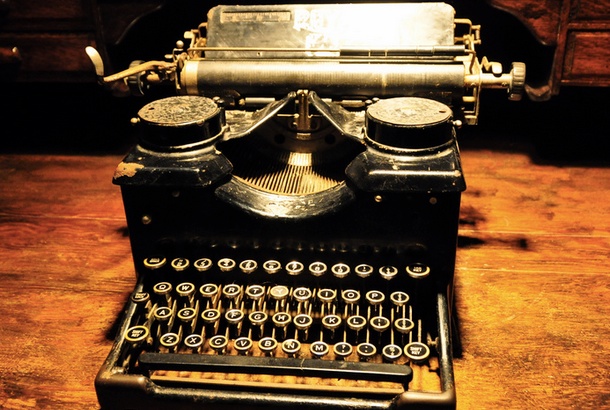 When you watch Arrow, do you have an opinion on Malcolm Merlyn's motivations?  Do you know every Easter egg seen in The Flash?  What about all the other current fan-favorite hit shows?  Pretty Little Liars, Gotham, Legends of Tomorrow, The Walking Dead … the list goes on and on.  After an episode airs, do you rush onto online forums and make your literary voice heard?  You might be just what we need at theStream.tv — the premiere live interactive entertainment site for fans that's hosted by fans!
We're looking for a master-of-words, a literary ninja, a super-fan who can put ideas onto paper faster than a speeding bullet.  We're looking for you, … writers and bloggers!  If you've dreamed about having your words seen by a community of fans — who are just as passionate as you about the shows you love — you can probably make theStream.tv your home.
Duties and Responsibilities
3 – 5 articles (with a 500 word minimum for each article) a week on the shows you love.
Work with current After Show hosts to engage the fan community at-large.
Work with editors and management so that all articles have unique content, yet a cohesive voice that allows your article to co-exist as part of a media family on theStream.tv.
Requirements
Written English must be at native proficiency.
The ability to quickly compose a post that's free of grammar errors and spelling errors.
A writing style that's fun and engaging.
The ability to adhere to a posting schedule.
Pluses
Past experience as a writer, blogger, or journalist.
Currently involved in media and entertainment.
Have already attained a fan following.
What can theStream.tv offer?
An established fun and engaging community of fans.
The ability for your writing to be seen by the world.
The opportunity to work with seasoned veterans in film and media.
Applying
If you're interested, compose an email that answers these quick questions and write a quick post:
Who are you?
What's your background and why do you feel like you're a fit?
Why do you want to write for the theStream.tv?
Write a 300 – 500 word post about a current show that's in production.  This can be a critique piece or a speculation article.  The sky's the limit!  We want to see your creativity and unique voice, so have fun with it!
Shoot this overall email application to sgelam@gmail.com with the subject line "theStream.tv Writer Application"  appended by your full name (for example, "theStream.tv Writer Application – Clark Kent").
...