Epic Bachelor Party Fail!
---
In this week's episode, Raj and Howard "kidnap" Leonard (they actually kidnap Sheldon while Leonard happily comes along) for his bachelor party. The 4 friends travel to Mexico in what used to be Richard Feynman's van. There were lots of moments that were definitely chuckle-worthy – Sheldon referring to the van running on syphilis being one – but the real meat of their journey came when they blew a tire and had to figure out how to change it. Using teamwork (in truth, only Howard knew what to do which isn't too surprising considering he's an engineer) the gang used science to try and remove a stubborn lug nut. Raj tried Lamaze breathing to loosen the bolt to no avail. The team's efforts ended in the van being set ablaze, ending the trip before it began. My favorite moment from the episode saw Sheldon belting out Queen's "We Will Rock You". A close second being the moment the boys come back early and compare notes with Penny.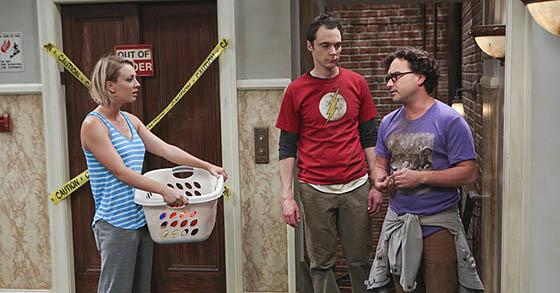 There's  been speculation that the lack of a real wedding, and now lack of actual bachelor/ette parties is leading up to a big wedding and the real festivities towards the end of the season. Time will tell. In the meantime, what do you think? Will we get to see hilarity ensue at an actual bachelor party, or are we doomed to mediocrity? Tune in next week to see where things are going and then join us after! Tweet at us using #BigBangAS and we'll see you next week!
Miss this week's Big Bang After Show?
...