THE THEATER BIZARRE's David Gregory and Buddy Giovazanni – Inside Horror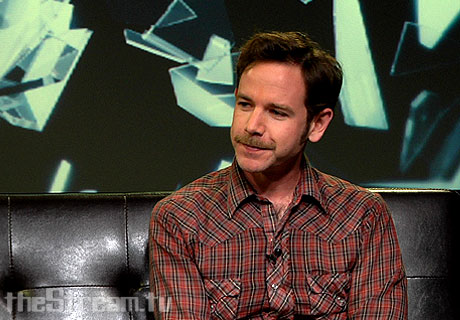 Last night's INSIDE HORROR was quite the circus. Elric Kane, Jenna Busch, Brian and Yours Truly (Staci Layne Wilson) greeted more guests than ever before! First up, we had Elijah Drenner, the director of a really great doc called AMERICAN GRINDHOUSE. He wasn't there to talk about that (I already got that interview on the past incarnation of our show, THIS WEEK IN HORROR), but instead he went from the grindhouse to the arthouse… Elijah was on hand to present our big giveaway of several new Blu-rays by Jean Rollin. (Elijah worked on the DVD extras.) In case you're not familiar with the French auteur's work, he had his heyday in the late 60s through the 70s, and his atmospheric mood pieces usually featured beautiful lesbian vampires (why yes… we do have clips on the show!). Tune in to find out how you can win (hint; it has something to do with liking us on Facebook or following us on Twitter). Next, in quick succession not unlike the horror anthology film they were there to talk about, we had three of the directors from THE THEATER BIZARRE, which opens in limited release on Friday. David Gregory is the ringleader, so to speak. He's the one who put this whole Grand Guignol tribute together (and I'm not kidding – this movie is seriously bloody! Grown men *have* fainted during festival screenings), plus directed one of the segments ("Sweets"). We also had Buddy Giovazanni on, who's perhaps best known for his stark COMBAT SHOCK, but is making his horror debut with "I Love You" in THE THEATER BIZARRE. Finally, we had the director of the interstitials, Jeremy Kasten, to talk about working with one of the great genre actors of all time, Udo Keir, who plays a trippy automaton in the film.
Visit thestream.tv/inside-horror for more information, and for additional perspectives follow the team on Twitter at @InsideHorror and Facebook at facebook.com/InsideHorror.
Inside Horror Bonus
You May Also Like...