The Sandbox Recap – Call of Duty Part 1
---
Between all of the mega hyped, big-budget game releases slated for fall release on the major consoles (Playstation 4 and Xbox One) prior to the holiday rush, one franchise always brings with it an army of devout fans: Call of Duty. Some love the franchise while others hate it. Then there's some gamers who hate it, but still find the time to wait in line at Gamestop for a midnight release year after year. Regardless of your personal vendetta preferences towards the franchise, one thing all gamers can't deny is that the series is a major success.
Call of Duty has set a precedent for how FPS (First Person Shooter) games are made and marketed in the industry and we at thestream.tv wanted to see what diverse levels of gamers enjoyed and disliked about the franchise. For this first episode of The Sandbox, we chose an elite panel of five correspondents with varying levels of gaming pedigree ranging from world ranking professional gamers & industry specialists to casual enthusiasts.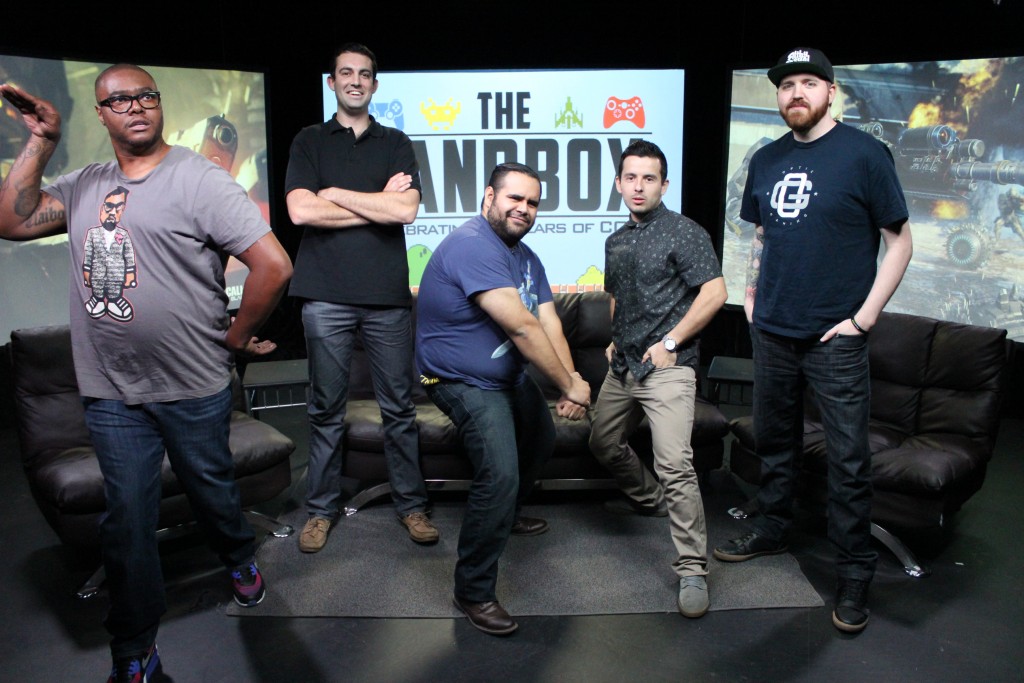 We mic'ed them up, rolled the cameras and let them ask the questions that Call of Duty fans love to butt heads over for the first 4 games in the series up until Call of Duty: World at War. Everything from K/D (Kill to Death) Ratios to Multiplayer Campers; no matter what they happened to disagree on, one aspect of Call of Duty that everyone always agreed on was that Zombies was the feature of the franchise that kept them coming back.
Constant Walker
Industry Correspondent & Shoutcaster
@ogconstant
"Sexual Chocolate!"
Alejandro Gonzalez
Director of Marketing @ Extra Life LA
"Ruggedly Handsome Mexican"
Miguel Arvizu
Ex-Professional Gamer & Enthusiast
"Professional Mexican"
Mike Carr
2nd Ranked Call of Duty Player in the World
Member of Optic Gaming since 2006
"@OpTicDi3seL"
Jake Harrison
Mortgage Broker by Day, Gamer by Night
"Sucio Jake"
Notable Commentary:
"Zombies are less stress for me because they don't move as fast." – Jake Harrison
"I don't really play the campaign. I like the multiplayer. I like the competition." – Miguel Arvizu
"[Call of Duty] was the longest commitment I've ever had," – Mike Carr (@OpTicDi3seL)
"Everyday after school, that's what we did – World at War." – Jake Harrison
"I like the simplicity of Call of Duty 2. I liked the era specific weapons. They were slow to shoot, but it wasn't like we were stuffing muskets or something. It was fun to play." – Mike Carr (@OpTicDi3seL)
"If my friends weren't around and it was just me and a bunch of pugs…I'm gonna play the campaign." – Alejandro Gonzalez
"You don't have to have that much knowledge to be able to pick up and enjoy it." – Constant Walker (@ogconstant)
"[When discussing Campers] NO. Just don't…Here's my advice, just play the game…Check out the map…Who knows? You might do something crazy. Just move. From me to you…Please move. Don't be that guy with your dick in the dirt." – Mike Carr (@OpTicDi3seL)
We're starting a revolution here at thestream.tv. We're setting the bar for what future gaming shows will feature and we're having a blast doing it. Every gamer can find a home here. There's always enough room on the couch. Pull up a seat, bring your popcorn and get ready to throw it at the screen.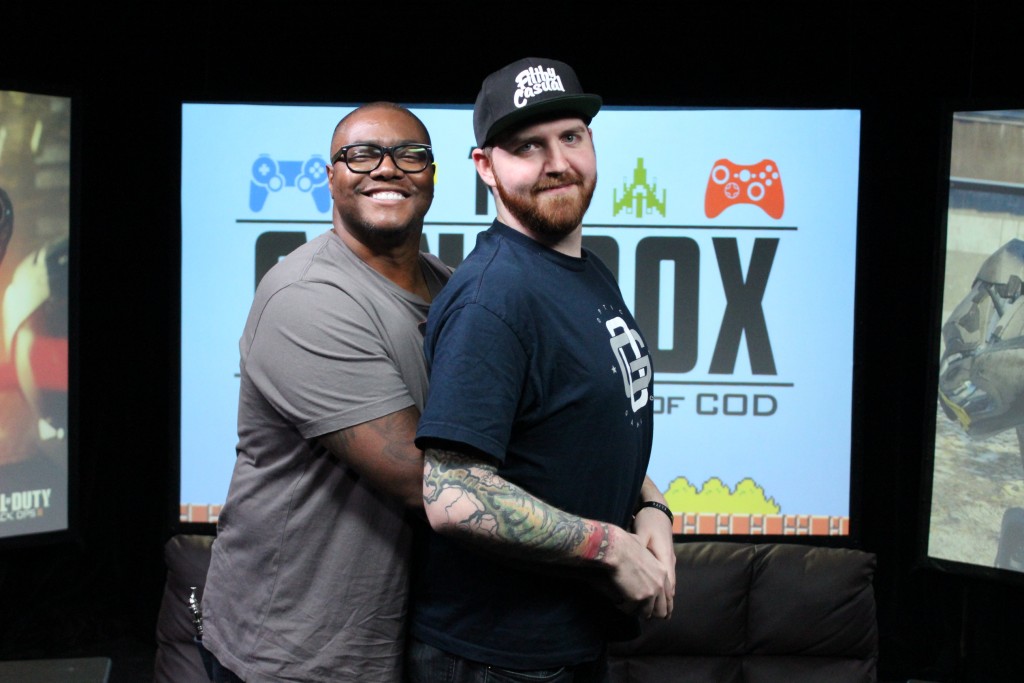 Make sure to catch the next portion in our 3-part segment on the rest of the Call of Duty Franchise on The Sandbox next Wednesday airing live on our social channels (YouTube, Twitter, Instagram, Facebook, Google+). If you have a question for one of our commentator(s) and/or you would like to have one of your favorite game(s) featured on a future show, drop us a line using the form below.

Click here to email us: thesandbox@thestream.tv
...